« Obama Orders Review of Alleged Slayings of Taliban During Bush Era vs. Horse Soldiers | Main | It Looks Like Iran - But It's Obama's Administration Here in America »
July 13, 2009
TV Screen Time Hog Obama To Join Joe Buck and McCarver in Fox Booth for All-Star Game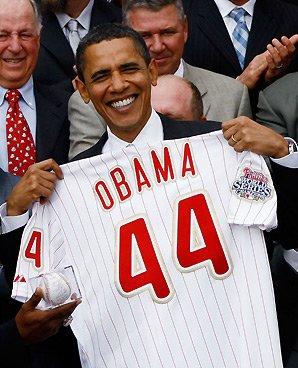 .
.
President Barack Obama will join Joe Buck and Tim McCarver in the Fox booth during the All-Star Game.
Barack Obama will be adding baseball broadcaster to his résumé. SI.com learned Sunday that the President will join Fox Sports announcers Joe Buck and Tim McCarver during Tuesday's All-Star Game. Obama is expected to be in the booth sometime between the third and fifth inning. SI.com reported earlier that the White House was considering Fox Sports' request to interview the President during the game.
Obama is scheduled to throw out the first pitch Tuesday in St. Louis at Busch Stadium. He will be joined by former Presidents George W. Bush, Bill Clinton, George H.W. Bush and Jimmy Carter in a seven-minute video address to be aired during the pregame ceremony. The video will honor 30 Americans whom MLB and People magazine have recognized for service to their communities.
Major League Baseball says the video will mark the first time all of the living U.S. presidents will participate in a ceremony at a sporting event. Following the video, Obama will throw out the ceremonial first pitch. The last sitting president to throw out a first pitch at the All-Star Game was Gerald Ford, in 1976.
"We have asked [for Presidents to throw out the first pitch] on a couple of occasions, but I think this year it's so appropriate given the scope of our pregame program," says Major League Baseball Commissioner Bud Selig. "It is very consistent with what President Obama has done. I wrote to him and he immediately accepted."
Fox Sports President Ed Goren says Obama's presence will influence the setup of Fox's production in St. Louis. "We went through this during the post-9/11 World Series at Yankee Stadium for Game 3 [where President Bush threw out the first pitch]," Goren says. "The Secret Service will lock down the facility leading up to the game. There may be some limitations of camera movement, and it certainly involves a lot more communication. But it's not a big deal; it will be seamless to the viewer. And trust me, it's well worth it."
ESPN, which will cover the Home Run Derby on Monday, has also put in a request to interview Obama. "We're waiting to hear back on his availability," says ESPN spokesperson Nate Smeltz.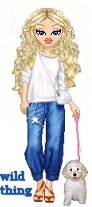 Wild Thing's comment........
Way to ruin an all American sport you jerk Obama!!!
Never, never, never, have I seen such a TV hound.
The ONLY way this would be ok is if Tim McCarver asks Obama about his birth certificate while he is in the booth.
Nicholas is going to be furious, he is a HUGE baseball fan and looks forward to the All-Star game and also tonights Home Run Hitting contest too.

......Thank you RAC for sending this to me.

RAC has a website that is awesome. 336th Assault Helicopter Company

13th Combat Aviation Battalion - 1st Aviation Brigade - Soc Trang, Republic of Vietnam


Posted by Wild Thing at July 13, 2009 05:55 PM
---
Comments
What a way to ruin a good game Obama and Carter. Carter to give a 7 minute speech, can they keep him awake that long.
Joe Buck has got to be the worst announcer in sports. He got so bad the Owner of the Packers wanted him fired but to no avail. He's still there.
Even Baseball is corrupted by this weasel obama.
Posted by: Mark at July 13, 2009 07:41 PM
---
Like those monkees at the zoo, in your face then doing all the vile things that disgust man and woman alike. If it were my eulogy and Obama and Carter were to deliver it,. Please God spare me the indignity!!!
Posted by: Jack at July 13, 2009 09:37 PM
---
Posted by: Jack at July 14, 2009 01:15 AM
---
Wow. A terrible play by play man, an arrogant clueless color announcer and a Fraud President all in the same booth at the same time. Don't forget we will have Ken Rosenthal, or somebady equally insipid, "in the stands", giving us information that has no relation to anything. This is why they put the Mute button on the remote.
I guarantee you that you will not hear much about what is going on in the field, during these innings.
Give me Vin Scully, working by himself, any time.
Posted by: SEAN. at July 14, 2009 10:52 AM
---
Good one Sean, or Mel Allan.
Posted by: Mark at July 14, 2009 05:23 PM
---