« Obama Is To Blame As Iraq Bloodshed Rises as U.S.Allies Defect | Main | 31 Horsemen of Talk Radio's Apocalypse? »
May 03, 2009
Rest in Peace Jack Kemp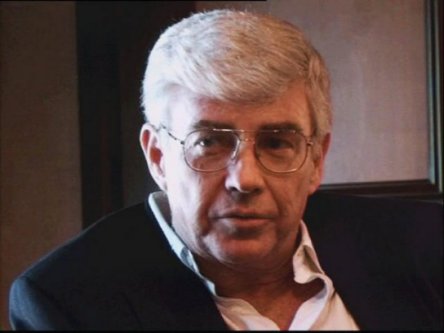 Jack Kemp, football star and politician, dies
Jack Kemp, the former pro quarterback who turned fame on the gridiron into a career in national politics and a crusade for lower taxes, has died of cancer at age 73.
Family spokeswoman Marci Robinson said Kemp died shortly after 6 p.m. Saturday, surrounded by his family. Kemp died at his home in Bethesda, Md., in the Washington suburbs, friends said.
Kemp's office announced in January that he had been diagnosed with an unspecified type of cancer. By then, however, the cancer was in an advanced stage and had spread to several organs, former campaign adviser Edwin J. Feulner said. He did not know the origin of the cancer.
Kemp, a former quarterback for the Buffalo Bills, represented western New York for nine terms in Congress, leaving the House for an unsuccessful presidential bid in 1988.
Eight years later, after serving a term as President George H.W. Bush's housing secretary, he made it onto the national ticket as Bob Dole's running-mate.
With that loss, the Republican bowed out of political office, but not out of politics. In speaking engagements and a syndicated column, he continued to advocate for the tax reform and supply-side policies — the idea that the more taxes are cut the more the economy will grow — that he pioneered.
Feulner, president of the Heritage Foundation, a Kemp family friend and his former campaign deputy chief of staff, said Kemp's legacy will be his compassion.
"The idea that all conservatives really should regroup around and identify with is that this is not an exclusive club," Feulner said. "Freedom is for everybody. That's what Jack Kemp really stood for."
Praise rolled in from fellow politicians.
Senate Republican leader Mitch McConnell, R-Ky., called Kemp "one of the nation's most distinguished public servants. Jack was a powerful voice in American politics for more than four decades."
Former President George W. Bush expressed his sorrow after hearing of Kemp's death.
"Laura and I are saddened by the death of Jack Kemp," he said. "Jack will be remembered for his significant contributions to the Reagan revolution and his steadfast dedication to conservative principles during his long and distinguished career in public service. Jack's wife Joanne and the rest of the Kemp family are in our thoughts and prayers."
Kemp's rapid and wordy style made the enthusiastic speaker with the neatly side-parted white hair a favorite on the lecture circuit, and a millionaire.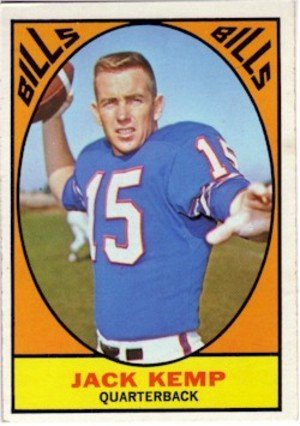 Kemp also signed on with numerous educational and corporate boards and charitable organizations, including NFL Charities, which kept him connected to his football roots.
Kemp was a 17th round 1957 NFL draft pick by the Detroit Lions, but was cut before the season began. After being released by three more NFL teams and the Canadian Football League over the next three years, he joined the American Football League's Los Angeles Chargers as a free agent in 1960. A waivers foul-up two years later would land him with the Buffalo Bills, who got him at the bargain basement price of $100.
Kemp led Buffalo to the 1964 and 1965 AFL Championships, and won the league's most valuable player award in 1965. He co-founded the AFL Players Association in 1964 and was elected president of the union for five terms. When he retired from football in 1969, Kemp had enough support in blue-collar Buffalo and its suburbs to win an open congressional seat.
In 11 seasons, he sustained a dozen concussions, two broken ankles and a crushed hand — which Kemp insisted a doctor permanently set in a passing position so that he could continue to play.
"Pro football gave me a good perspective," he was quoted as saying. "When I entered the political arena, I had already been booed, cheered, cut, sold, traded, and hung in effigy."
NFL Commissioner Roger Goodell said "Kemp was an extraordinary American leader who became a trusted colleague and exceptional friend to countless NFL owners, team personnel and commissioners after his MVP playing career with the Buffalo Bills."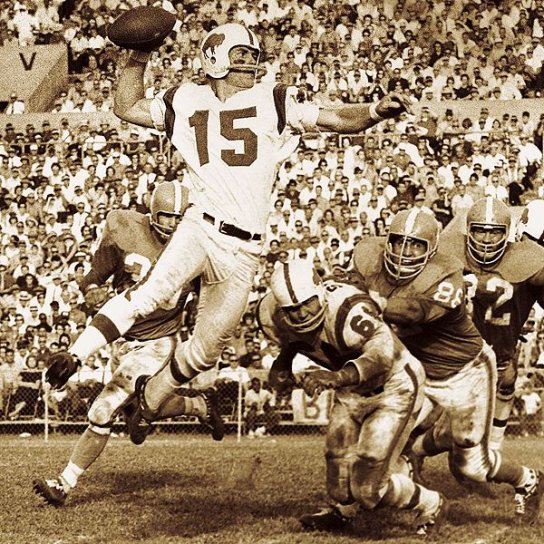 Kemp was born in California to Christian Scientist parents. He worked on the loading docks of his father's trucking company as a boy before majoring in physical education at Occidental College, where he led the nation's small colleges in passing.
He became a Presbyterian after marrying his college sweetheart, Joanne Main. The couple had four children, including two sons who played professional football. He joined with a son and son-in-law to form a Washington strategic consulting firm, Kemp Partners, after leaving office.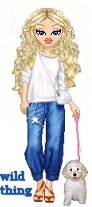 Wild Thing's comment........
Prayers for his family and friends. Kemp was a real American patriot and a genuine good guy, as far as I remember he was a Conservative.
May he rest in peace and may God comfort his family.
Posted by Wild Thing at May 3, 2009 05:48 AM
---
Comments
I met and shook his hand one time at my front door. He was out campaigning for Ed Rutkowski who was running for County Executive, Erie County. Ed was the 'disaster' Quarterback (Ed became disaster quarterback because some of the geniuses at 'One Bills drive' traded Daryl Lamonica to the Raiders the year before)of the Bills. About 5 of them were coming down the street in the Town of Tonawanda, knocking on doors, get out the vote for Ed Rutkowski and then Congressman Kemp of Hamburg, was leading the charge.
In Buffalo Jack Kemp was well liked and respected. The Buffalo Bills being a big part of this. in 1980, Kemp, Rukowski County Executive, and Mayor Jimmy Griffin wrote a mandate and presented it to Ralph Wilson at the old Rich Stadium. It was a mandate that said it was time for the Bills to beat Miami Dolphins. The History there was Buffalo hadn't beaten the Dolphins at home in 10 years, and worse hadn't beaten the dulfins in Miami since 1968. Talk about a rival there was none great than Buffalo-Miami, we hated the freakin Dolphins. That opening game in 1980 changed the outlook for the area, they finally beat the Dulfins, I think it was something 35-30 or something...Finally .
But the trade for Kemp in '62 was a steal by Wilson. The Chargers have not forgiven the Bills since.
Posted by: Mark at May 3, 2009 09:40 AM
---
Jack Kemp was a gentleman. He was a real Conservative and proved so by not giving in to the RINO concept. His fiscal ideas should have been Republican platforms.
RIP.
Posted by: TomR at May 3, 2009 01:04 PM
---
I echo Tom's comment. He was one of us.
Rest assured there are those on both sides of the aisle rejoicing at our loss, my condolences go out to his surviving family.
RIP
Posted by: Jack at May 3, 2009 03:25 PM
---
Mark, that is great!!!! Thank you so much
for sharing about that. He was a truly fine
man and will be missed big time.
Posted by: Wild Thing at May 3, 2009 07:52 PM
---
Tom, I have heard such great things about
him today, it is wonderful. He will be
truly missed.
Posted by: Wild Thing at May 3, 2009 07:54 PM
---