« Obama's Green Guru Calls for White Roofs | Main | Air Force Academy Graduation 2009 »
May 28, 2009
Gov. Charlie Crist May Veto Right-to-carry Licensing Fund raid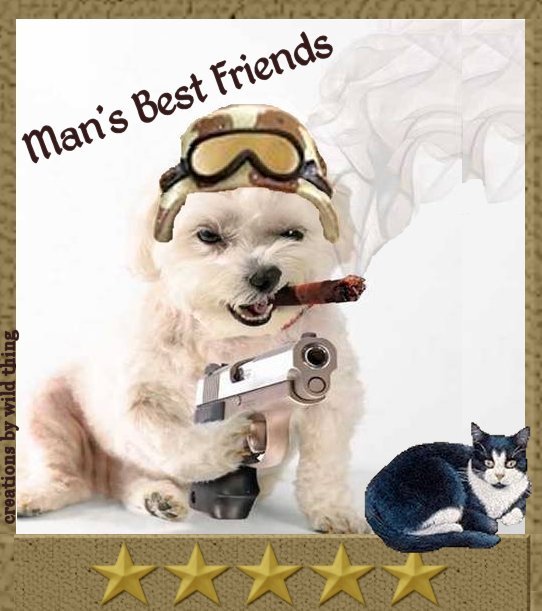 Florida: Gov. Crist may veto right-to-carry licensing fund raid
Gov. Charlie Crist said Tuesday he may veto a raid on a trust fund that supports right-to-carry licensing. Faced with an extraordinarily tough budget year, lawmakers have proposed spending $6 million of the roughly $8.5 million trust fund in other areas. That has prompted protests from the National Rifle Association as well as Agriculture Commissioner Charles Bronson, who oversees the right-to-carry permitting program.
Weapons-licensing fund raid at risk
Tampa Bay Online
TALLAHASSEE
The $66.5 billion state budget Gov. Charlie Crist will sign Wednesday is likely to appease at least one vocal Florida constituency: gun owners.
Crist will sign a budget balanced with $2 billion in tax and fee increases, including a dollar-a-pack increase in the cigarette tax, the first such tax hike since 1990.
But he plans to veto a $6 million transfer, or what critics call a raid, on a fund backed by fees that people pay to seek or renew their concealed weapons permits, which are valid for seven years.
"I'm inclined that way," said Crist, noting that he met last week with Marion Hammer, the longtime lobbyist for the National Rifle Association who led a well-organized, grass roots effort to oppose the transfer. "She is a tremendous advocate, and I am a strong supporter of the Second Amendment."
Hammer said the money is needed to repair and improve computers and add more temporary workers to process an unprecedented backlog of permit applications. The Legislature siphoned the money as part of $600 million in similar transfers to avoid higher tax increases or deeper budget cuts.
By vetoing the transfer, Crist can reinforce political support among gun owners at a pivotal time: He has just begun a U.S. Senate campaign in which his Republican rival, former House Speaker Marco Rubio, openly questions Crist's conservatism.

The NRA bought radio ads in support of Crist's 2006 candidacy for governor, citing his support for a law that clarified the right of private citizens to defend themselves when attacked in their homes.
More than 30,000 people have flooded the governor's e-mail inbox in support of a veto. Some drew a blunt connection between gun ownership and Crist's senatorial ambitions.
"I realize you are busy preparing for a run in the Senate, but you need to start listening to your voters," wrote Dwight Cooke of Largo, a retired police detective who said he did not own a firearm. "Without your assistance, I'm afraid I see no reason to vote for you or recommend others to vote for you in the future."
The demand for gun permits is at an all-time high in Florida. Agriculture Commissioner Charles Bronson, whose agency issues gun permits, has added dozens of temporary employees to reduce a backlog of applications.
By law, the state must issue a permit within 90 days of receipt of a complete application. Otherwise, the applicant can demand a license even if a criminal background check is not complete.
The director of the state licensing division, Connie Crawford, said 88,084 applications for permits or renewals were awaiting review Tuesday. That number included applications by private investigators, security guards and others who may carry firearms.
Crawford said the average processing time is 12 to 14 weeks, which is slightly more than 90 days, and she said "it is conceivable" that some applicants may wait up to six months for their permits. But she added it's not unusual for applications to be incomplete, such as by not being notarized or missing a required photo.
Rep. Jim Frishe, a St. Petersburg Republican, defended the $6 million budget transfer in a May 21 e-mail to a constituent. He said the fund would still have $18 million next year and that trust fund transfers were unavoidable to help pay for "the core missions of state government: education, health care and public safety."
Hammer, the NRA lobbyist, disagreed. "In an economy where gun ownership is growing," she said, "this is an area of government that is growing."
.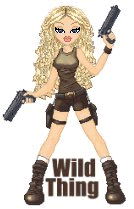 Wild Thing's comment........
Charlile Crist is a "Say What I Have To Say To Get Elected" type of politician. Charlie Crist is a RINO. As long as he is Gov. I sure hope he stays strong about the 2nd Amendment.
Marion Hammer is a one-woman RKBA army. The state of Florida is blessed to have her. They don't mess with Marion! Thank God!

.

....Thank you Richard for sending this to me.
Posted by Wild Thing at May 28, 2009 05:46 AM
---