« Cpl. Jason Jones,3rd Marine Division, Earns Silver Star Medal | Main | Happy Easter »
April 12, 2009
Pirates Seize U.S.-Owned, Italy Flagged Tugboat
Suggestion for the 0ne-a-Day crisis resident in the White House
Hit the floor (with the US Navy SEALs)

Sources:
UPDATE: Reuters

Pirates seized a U.S.-owned and Italian-flagged tugboat with 16 crew on Saturday in the latest hijacking in the busy Gulf of Aden waterway, a regional maritime group said.
Andrew Mwangura, of the Mombasa-based East African Seafarers' Assistance Programme, said the crew were believed to be unharmed on the tugboat, which he added was operated from the United Arab Emirates.
UPDATE:
The tugboat, with enough fuel and food on board to last a month, was believed to be heading toward the Somali coast, the head of the Italian company that owns the boat told Reuters.
"I've entered into contact with the families (of the crew)," Claudio Bartolotti, head of Ravenna-based Micoperi Srl, said, adding there were also five Romanians and one Croatian on board.
Bartolotti denied reports the 75-metre-long tugboat was U.S.-owned, saying his company had recently purchased it.
NATO alliance officials on a warship in the region had previously described the boat as U.S.-owned, Italian-flagged.
Andrew Mwangura, of the Mombasa-based East African Seafarers' Assistance Programme, said the tugboat's crew were believed to be unharmed.
He said the tugboat was towing two barges at the time of capture but there were no details about their cargo.
"This incident shows the pirates are becoming more daring and violent," Mwangura told Reuters by phone.
Bartolotti said he received an email around midday (1000 GMT) informing him that the pirates had taken the ship. He said it came from the tugboat captain's email address but did not appear to be written by him.
He said calls to the boat so far had not been answered.
Bartolotti said he had received word that an Italian navy warship, the Maestrale, was heading toward the area where the tugboat was hijacked.
Somali pirates have stepped up attacks in March after a lull at the start of 2009.
.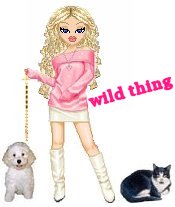 Wild Thing's comment........
Well since Obama is not doing what he should about this..... maybe we can HOPE t he pirates CHANGE their minds and leave us alone. Since Obama is into HOPE and CHANGE it might work. LOL

....Thank you Mark for sending this to me.

Mark
3rd Mar.Div. 1st Battalion 9th Marine Regiment
1/9 Marines aka The Walking Dead
VN 66-67


Posted by Wild Thing at April 12, 2009 06:48 AM
---
Comments
Well here we are another day in crisis. The American people held hostage by the commie prick in the white house as the US Navy is being held at bay by a bunch of Paleolithic Barbarians, who, only recently learned to walk upright.
Posted by: Mark at April 12, 2009 12:17 PM
---
Maybe if we sent the Congressional Black Caucus to Somalia to negotiate. Bro to Bro, Marxist to Marxist, crook to crook. They could promise the Somalis homes in Minnesota and jobs as community organizers and census takers.
Posted by: TomR at April 12, 2009 01:32 PM
---
Obama's silence is the green light for increased terrorism, he has removed all doubt as to his muslim roots.
Posted by: Jack at April 12, 2009 01:57 PM
---
3 Somali pirates killed, U.S. sea captain rescued, this just flashed on the news. Why aren't all four of the pirates dead? A punitive strike would send a powerful message to Somalia.
Posted by: Jack at April 12, 2009 02:43 PM
---
Hi Jack, I had the same question. I wonder how much it will cost to bring this POS back to the U. S. for trial (I understand that the Justice Department is looking to see if there is enough evidence, what a crock of BS that is). We will have to house him, feed him, defend his "human rights" protect him and pay for his defense in an act of piracy. As far as I'm concerned pirates and terrorists have no "human rights" Exterminate them the way you would cockroaches.
Bob A.
Posted by: Bob A at April 13, 2009 08:49 AM
---