« Hussein Obama and Chavez Secret Handshake? | Main | Flordians Protected from Libel Tourism »
April 19, 2009
Marine Raiders from Makin Island Come Home to Arlington National Cemetery

True story, the early days of WW II , the Marine raiders attacked Makin Island. There were 19 dead Marines left behind after asking the islanders to make sure that they received a proper burial.
In 1999 the remains were discovered. of 19 US Marines Killed in Action on Makin Island in WWII and their return home to Arlington National Cemetery 58 years later.
Semper Fidelis.
.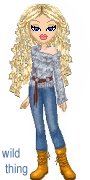 Wild Thing's comment......
Thank you to all that have served our country. This is a beautiful tribute to America's Heroes.

......Thank you SSGT Steve

SSgt Steve
1st MarDiv, H Co., 2nd Bn, 5th Marine Regiment
2/5 Marines, Motto: "Retreat, Hell"
VN 66-67
Posted by Wild Thing at April 19, 2009 01:40 AM
---
Comments
Another example of our military's efforts to find and identify the remains of our MIAs. About the same time a crashed B24 was found in the mountains of China. It was a very difficult recovery mission for just a few bone fragments. These two successes show how dedicated we are to those who fall while serving America.
I hope we wiil always seek out our missing heroes.
Posted by: TomR at April 19, 2009 01:07 PM
---
Posted by: Mark at April 19, 2009 02:39 PM
---
Welcome home Marines, Arlington is a fitting resting place for those heroes.
Posted by: Jack at April 19, 2009 03:45 PM
---
What an honor to be selected for the recovery team! Carlson's Raiders on Makin Island are revered among Marines.
W.E.B. Griffin's The Corps series does a good job of recounting their service during WWII.
Gotta visit these guys next trip to Arlington Nat. Cem.
Ooorah
Posted by: Billy Ray at April 19, 2009 04:42 PM
---
"The Marine Raiders were elite units established by the United States Marine Corps during World War II to conduct amphibious light infantry warfare, particularly in landing in rubber boats and operating behind the lines. "Edson's" Raiders of 1st Marine Raiders Battalion and "Carlson's" Raiders of 2nd Marine Raiders Battalion are said to be the first United States Special Operations Forces to form and see combat in World War II.
However, most combat operations saw the Raiders employed as regular infantry, and combined with the resentment within the rest of the Marines that the Raiders were an "elite force within an elite force", led to the eventual abandonment of the experiment as their casualties couldn't be replaced by similarly trained personnel. The elite within an elite criticism was also held amongst some Marines when the Force Reconnaissance Companies were disbanded and integrated into the new Marine Special Operations Battalions to participate with sister services' units under the United States Special Operations Command."
In 1963 I barely remember anything about the Marine Raiders, during History and Tradition class at Parris Island. We always heard about the 1st Marine Division, and the 2nd got honorable mention, I guess because one of our Drill Instructors was 1stMarDiv Korea, and Sgt Rex was in the 2nd on Tarawa.
This is the first I've heard that they did away with Force Recon too. Changing times I guess.
But its about time that they bring those men home and put them to an honorable rest.
Semper Fi.
Posted by: Mark at April 19, 2009 06:59 PM
---
Tom, beautifully put, thank you.
Posted by: Wild Thing at April 20, 2009 12:57 AM
---
Mark, thank you for that about all of
that information. Wow it gave me
goozebumps.
Posted by: Wild Thing at April 20, 2009 12:59 AM
---