« Band Of Brothers Silent Night | Main | Bush Holiday Greeting Outtakes ~ LOL »
December 24, 2008
Ramos-Compean Treatment Making Agents Nervous and NO Pardon From Bush
The high-powered guns used in both incidents on the evening of Sept. 24 undoubtedly came from the United States, say police here, who estimate that 100 percent of drug-related killings are committed with smuggled U.S. weapons.
The guns pass into Mexico through the "ant trail," the nickname for the steady stream of people who each slip two or three weapons across the border every day. The "ants" -- along with larger smuggling operations -- are feeding a rapidly expanding arms race between Mexican drug cartels.

.
Ramos-Compean treatment has border agents quivering
Mexican drug smugglers spray bullets, but U.S. officers dare not return fire
By Chelsea Schilling
A team of Mexican drug smugglers unloaded $1 million worth of drugs across the U.S. border, spraying bullets at U.S. Border Patrol agents with automatic weapons, but the agents dared not return fire – as one official said they fear losing their jobs or ending up behind bars like agents Ignacio Ramos and Jose Compean.
Ramos and Compean are serving 11- and 12-year prison sentences, respectively, for shooting an illegal alien drug dealer while he smuggled nearly 750 pounds of marijuana across the border. They were convicted of assault, discharge of a weapon in the commission of a crime of violence and deprivation of civil rights.
This time drug smugglers wore military clothing and fired "military type" automatic weapons at U.S. Border Patrol agents and Immigration and Customs Enforcement personnel in Tuscon, Ariz., on Dec. 1.
The brazen smugglers backed a flatbed tow truck into an 18-foot border fence and unloaded two pickup trucks packed with marijuana into the U.S. as National Guard and U.S. predator surveillance cameras recorded their efforts, and Border Patrol agents were immediately dispatched to the scene.
When the agents attempted to stop the pickup trucks, a Chevrolet Avalanche and a Ford F150, the smugglers began driving back toward Mexico. However, U.S. authorities deflated the truck tires before the smugglers could make it to the other side, the Laguna Journal reported.
Just then, another vehicle was spotted in Mexico, and a sniper began firing an automatic weapon at the U.S. agents.
But agents did not fire back.
According to reports, additional heavily armed smugglers began scaling the border fence and tossing bundles of drugs from the Avalanche pickup truck into Mexico.
The agents refrained from discharging their weapons.
When authorities arrived on the scene, the suspects lit the Avalanche on fire and retreated to Mexico, leaving behind 1,158 pounds marijuana – worth $1 million.
Registration records revealed the F150 had been stolen in Douglas, Ariz. Mexican police were notified, but they have not arrested suspects.
Many witnesses, including U.S. scientists working in Arizona, report seeing heavily armed illegal aliens crossing border fences in the area. When U.S. agents arrive on the scene, smugglers often pelt them with rocks, strike them with vehicles or fire weapons at them – and agents sometimes face penalties for firing back.
In an incident similar to the Ramos and Compean case, one border patrol agent said he feared for his life after a group of illegal aliens began throwing rocks and concrete chunks at him in August at the San Ysidro border crossing. He fired his weapon and wounded one of the men in the buttocks.
Officials at the Mexican consulate in San Diego criticized the 10-year Border Patrol veteran and demanded the U.S. conduct a full investigation, the San Diego Union Tribune reported. Local police and the FBI investigated the agent.
"Any kind of shooting toward Mexican territory is rejected by the Mexican government," Consul General Remedios Gómez Arnau warned Border Patrol agents. "They should have waited for response of the Mexican authorities."
After this month's incident, an anonymous officer close to the investigation told the Laguna Journal that agents often fear defending themselves because shooting back could mean prison time – just as it did for Ramos and Compean.
"These men are still in prison for doing what many of us think was just doing their jobs as Border Patrol agents," he said.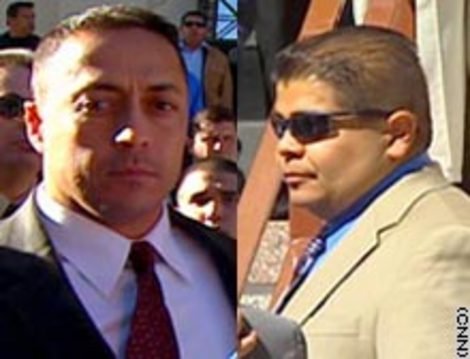 Bush springs drug dealers, leaves border agents to rot
President George W. Bush today added a convicted methamphetamine dealer, a cocaine distributor and two marijuana suppliers to the list of drug operators he's pardoned while in office, bringing his total of drug suppliers who have been pardoned or had their sentences commuted to 36.
He's also pardoned more than a dozen thieves, seven embezzlers, an arsonist, several mail thieves, a man who violated the Neutrality Act and eight Thanksgiving turkeys, but there's been no clemency for U.S. Border Patrol agents Ignacio Ramos and Jose Compean, who were convicted of shooting at a fleeing drug smuggler.
Andy Ramirez, of Friends of the Border Patrol, long has been involved in the Ramos-Compean case, and said the questions just start piling up.
"First and foremost is the question that has to be asked, 'Why is the president dug in so deep' on Ramos and Compean?" Ramirez said. "Look at how many members of Congress have sent him letters, and have held hearings.
"You really have got to start to wonder … does this doper (in the Ramos-Compean case) lead to somebody really big?" he said.
Joe Loya, the father-in-law for Ramos, said he, his daughter and grandchildren were "devastated" by word that Ramos and Compean had been denied clemency on the latest list of presidential actions.
"We were praying for a miracle. We just don't understand where the connection is when drug smugglers are getting pardons and commuted sentences, yet two agents who are not criminals, who were just doing their jobs, are in isolation," he told WND by telephone as he traveled to visit his son-in-law in jail on Christmas Eve.
"George Bush could redeem himself," he continued. "Ninety-five percent of our support is coming from Republicans. He certainly has nothing to lose.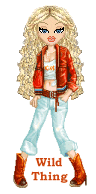 Wild Thing's comment.......
So now our government has empowered drug smugglers as never before. Sided with those who mean harm to American citizens instead of those wanting to protect our borders.
Before leaving for the holidays, President Bush on Tuesday commuted the prison sentence of a drug offender and granted 19 pardons, including one to a man who helped the Jewish resistance in the 1940s.
With this latest batch, which includes forgiveness for convictions ranging from gun and drug violations to bank and mail fraud, Bush has granted a total of 191 pardons and nine commutations. That's fewer than half as many as Presidents Clinton or Reagan issued during their two terms.
The only proper redress for these two BP agents is pardon, expungement, full back pay, reinstatement, and apologies from all the sorry a$$ judges and prosecutors involved.
This travesty should be righted, immediately by President Bush. So far it shows Bush's loyalty for Johnny Sutton runs deeper then his wanting to do the right thing for Ramos and Compean.

....Thank you Mark for sending this to me.

Posted by Wild Thing at December 24, 2008 04:45 AM
---
Comments
Re to Ramos and Compean. The sorry and sad truth re these two men is; The jury that convicted them are a huge problem as far as I"m concerned. Supposedly, we have on a jury, a group of individuals that have the power to to render a decision that either supports the prosecutor based on evidnece, or screams at the top of it's rendering power, 'a great big no, but hell no'to the state.
In many cases we see the the jury intimidated by instructions from the judge. These instructions by any judge should/shall be taken with a grain of salt. The jury is the trier of fact, if they, in their collected common sense wisdom, see, realize, that the evidence presented is/was moth eaten, lacked convincing crediabilty to prosecute, then the only thing to do is, aquit!
Too many folks have been railroaded by prosecutors and judges bent on liberal causes to frustrate law enforcement.
The time has come for watch dogs in the court room, at jury selection time to report shenangans by the court to prevent certain citizens from jury duty. The prosecutors want pliable jury members they can manipulate.
How often are we the people, greeted by these anti-americans that use the "law" in a malicious way and then flaunt it in our faces. This is Nazism. They keep this kind of behavior up, and they will get exactly what they want and they won't like it, one damn bit.
W E Stewart
Posted by: W E Stewart at December 24, 2008 05:56 AM
---
There's still time. I pray that President Bush frees these to brave men. I can't imagine what there family must be going through.
Posted by: James M at December 24, 2008 07:39 AM
---
It is truly hard to believe that these two guards are spending time in jail while the hispanic population snubs their noses at the U.S.!!! Bush is suffering from cranial-rectal inversion syndrome (better know as head-up-the-ass)and needs to do something right immediately!!! If he is going to pardon drug dealers and known criminals, then these two individuals need to be released and pardoned with their record expunged and definitely given back pay.
"You really have got to start to wonder … does this doper (in the Ramos-Compean case) lead to somebody really big?" he said. It really does make one think that where there is smoke, there is fire.
Why is it that this Country has decided to do nothing about Mexicans and other illegal aliens crossing our borders and protecting our citizens? There is no difference in this happening and what happened on 9/11. As far as I'm concerned when you cross OUR border illegally with a weapon, you become a terrorist and need to be dealt with!!!! Me thinks it is long past due for the citizens of this Country to take it back and let the rest of the world know in no uncertain terms that we will not tolerate this crap any more!!!! IMO, we are sitting on a powder keg with a short fuse and another Revolution may not be that far off!!!!
Posted by: John at December 24, 2008 08:58 AM
---
Ramos and Compean are going to be a sorry part of the George Bush legacy. His loyalty to his cronies is going to be another bad aspect of the Bush legacy. In this case it is his unwaivering support of Johnny Sutton.
As far as the Mexicans complaining about "ants" smuggling all the weapons used in Mexico's enormous crime wave from the US, that is bullshit. A lot of those weapons, especially the full autos, come from corrupt Mexican police and military. Other weapons come from the same place the drugs come from, other Latin American countries.
Mexico does nothing to close their side of the border. It is too profitable for Mexico to have it open. If it was costly to them, Mexico would have it's idle and corrupt army close the border in a minute.
We need National Guard combat units on the border with orders to shoot.
Posted by: TomR at December 24, 2008 12:14 PM
---
Tom, if Bush does not free Ramos & Compean, his legacy as far as I am concerned will be shit. I can let a lot of stuff slide off of my back, but the treatment of these 2 guys is unforgiveable.
Posted by: cuchieddie at December 24, 2008 02:03 PM
---
I agree with Tom. Bush's legacy is a tarnished one, it's not a stretch to think that Cuba and Venezuela play a major role in the 'cold war' on the border. It will only get worse, on the bright side a local here got 47 years, but it took 8 years of constant criminal activity until he committed murder before real action was taken, yes he's a wetback!!!
Posted by: Jack at December 24, 2008 02:08 PM
---
Roger that, cuchieeddie. Methinks that Ramos & Campean did not so much shoot a drug smuggler as shoot the wrong drug smuggler. Johnny Sutton is way dirty on this.
Mexico should look at its Southern border to see where the weapons are coming from.
Posted by: Rick at December 24, 2008 06:48 PM
---
W E Stewart, that is so true, even a look from the Judge can sway the juries we have been getting.
Posted by: Wild Thing at December 24, 2008 07:33 PM
---
James M. yes it is not over until Bush's last day. I hope and pray he will do it before Jan. 20th.
Posted by: Wild Thing at December 24, 2008 07:34 PM
---
John, yes I agree. I read the other day there a little less of the illegals coming in now but only because of business not doing well and are not hiring. That won't last long and soon they will be back to coming in anyway, just for the medical and other companies will hire them.
Posted by: Wild Thing at December 24, 2008 07:37 PM
---
Tom, thank you so much. These articles can have good information but they also can throw in a lot of untruths too.
"As far as the Mexicans complaining about "ants" smuggling all the weapons used in Mexico's enormous crime wave from the US, that is bullshit."
I agree with you too in that there might be someone else that our government ( Bush and Sutton ) are protecting. There has to be some reason, it just can't be simply that Bush wants illegals here and hates our border agents. I can't see Bush hating the border agents. Something it just too weird with this whole thing.
Posted by: Wild Thing at December 24, 2008 07:42 PM
---
Posted by: Les at December 24, 2008 07:43 PM
---
Posted by: Les at December 24, 2008 07:52 PM
---