« Pentagon Hit by Unprecedented Cyber Attack | Main | See If It Flies »
November 21, 2008
Obama's Mug on D.C. Subway Cards for Inauguration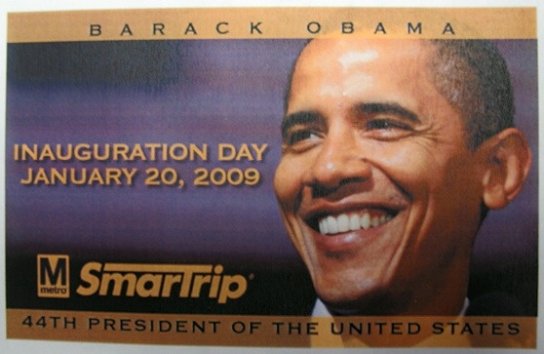 Obama's Mug on D.C. Subway Cards for Inauguration
The subway system in Washington, D.C., is making fare cards featuring President-elect Barack Obama's image to commemorate his inauguration as the 44th president.
SmarTrip cards with Obama's smiling face will be available in January, Metro spokesman Stephen Taubenkibel told DCist. Regular fare cards marking the Jan. 20 inauguration will be available in late December.
Images of the Obama card were shown at a recent Metro Board of Directors meeting. See the mock-up below, first posted on DCist.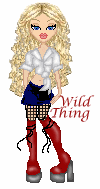 Wild Thing's comment.........
More worship of Barack Hussein Obama. This kind of thing is sickening to say the least.
So let's see after the terrorist lover is sworn in is he also going to have the White House gardners trim the bushes around the property in shapes of his face including the ears? Like the aniamal structures at Disneyland?
His ego may not even fit in the Oval office.
Posted by Wild Thing at November 21, 2008 04:45 AM
---
Comments
"Yo dudes, that's me in my USC Trojans football days!"
- OJ Simpson
Posted by: darthcrUSAderworldtour07 at November 21, 2008 06:53 AM
---
I guess either all taxpayers or the people that ride the system are paying for this. It angers me when they rename a bridge or roadway as it costs money. Something that politicians are clueless about. Like RINO Rep. Joe Knollenberg R-Mich 'It is not your money'.
Posted by: Bob A at November 21, 2008 05:19 PM
---
Darth, hahaha.....

I can't stand Obama!!!!!!!!!!!!!!!!!!!!!!!!!!!!!
Posted by: Wild Thing at November 21, 2008 06:26 PM
---
Bob A, I heard today on talk radio that some school was going to rename their school after Obama. I missed the first part of the information since I was just getting back in my car.
Posted by: Wild Thing at November 21, 2008 06:29 PM
---
Posted by: Les at November 21, 2008 07:56 PM
---