« 'We want all Mujahideen released' ~ Says Terrorist Inside Oberoi Hotel | Main | Put Your Hand Up If You're British or American »
November 27, 2008
Minneapolis Somali Community Reacts To Terrorist Reports

Minneapolis Somali Community Reacts To Terrorist Reports
The Somali community in the Metro has become fearful after reports that one of their own was a suicidal bomber.
Federal sources say Shirwa Ahmed blew himself up in a suicide bombing in northern Somali last month. They also believe he was a recruiter in the Twin Cities for a terrorist network.
Government sources believe that as many as 40 young men who knew Ahmed, recently left Minnesota without telling their families.
5 EYEWITNESS NEWS talked to Ahmed's family. They said they have not heard from him in weeks.
The report was the talk of this busy Somali market on Wednesday.
In south Minneapolis, many in the Somali community have been fearful to go on camera to talk about the reports. Off camera, people told 5 EYEWITNESS NEWS they were concerned about how the community as a whole will be perceived after the incident.
"The bottom line is there are people who are recruiting here, kids who are being brainwashed to go back there and blow themselves up," explained Omar Jamal with the Somali Justice Advocacy Center.
Sources believe there is a strong network of recruiters working the Twin Cities, trying to convince young Somalis to surrender themselves for the cause of terrorism.
CIA Director Michael Hayden acknowledges a growing tie between Al Qaeda and Somali terrorist groups. Federal investigators believe these missing men are training for terrorist attacks overseas, but can't be sure they won't return the Twin Cities someday to carry out an attack.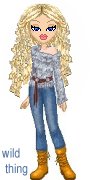 Wild Thing's comment.......
So those 40 went back to Somali, good and don't come back to America.
" Off camera, people told 5 EYEWITNESS NEWS they were concerned about how the community as a whole will be perceived after the incident. "
Yes that's right, worry only about your neighbors being nice to you instead of the lives that were taken by terrorists. Ever think of speaking out against terrorism instead of the don't pick on me BS!
Posted by Wild Thing at November 27, 2008 03:45 AM
---
Comments
I'm so sorry that these people have to worry so...not!
How about cleaning up your own house before complaining about being put upon.
Posted by: yankeemom at November 27, 2008 09:21 AM
---
Why were all these Somalis allowed to immigrate to America? They come from an unstable nation of terrorists. They are islamic. They don't assimilate. They work in groups at packing plants and demand prayer times and threaten strikes.
There will yet be a lot of problems for us with these Somalis.
Posted by: TomR at November 27, 2008 10:52 AM
---
Yankmeemom, DITTO that!!!
Posted by: Wild Thing at November 28, 2008 12:24 AM
---
Tom it surprised me I never knew we were doing this. I also heard on the radio that a large amount of people have come here from Iraq and settled in Oregon, N. Dakota or S. Dakota someting like that. I hope they checked them out but who knows.
Posted by: Wild Thing at November 28, 2008 12:26 AM
---