« See If It Flies | Main | RINO Rep. Joe Knollenberg R-Mich 'It is not your money' »
November 21, 2008
Judge Orders Release of 5 Terror Suspects at Gitmo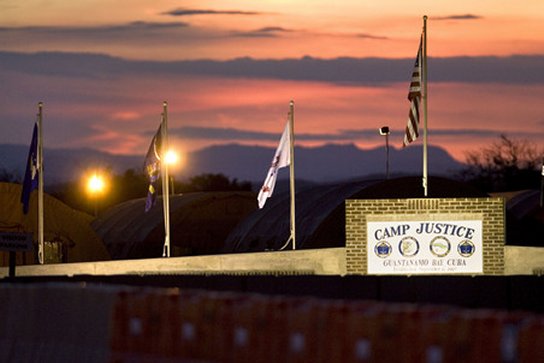 Judge orders release of 5 terror suspects at Gitmo
A federal judge on Thursday ordered the release of five Algerians held at Guantanamo Bay, Cuba, and the continued detention of a sixth in a major blow to the Bush administration's strategy to keep terror suspects locked up without charges.
In the first case of its kind, U.S. District Judge Richard J. Leon said the government's evidence linking the five Algerians to al-Qaida was not credible as it came from a single, unidentified source. Therefore, he said, the five could not be held indefinitely as enemy combatants, and should be released immediately.
"To allow enemy combatancy to rest on so thin a reed would be inconsistent with this court's obligation," Leon told the crowded courtroom.
As a result, he said, "the court must and will grant their petitions and order their release."
As for the sixth Algerian, Belkacem Bensayah, Leon said there was enough reason to believe he was close to an al-Qaida operative and had sought to help others travel to Afghanistan to join the terrorists' fight against the United States and its allies.
Leon also urged senior Justice Department leaders and high-level officials at other government agencies involved in the case not to appeal his ruling. The Justice Department said later Thursday it had not decided whether it would.
Leon said the five Algerians already have been improperly held for seven years and deserve to go home. He said an appeal could delay their release for up to another two years.
"This is a unique case," Leon said, trying to assuage any Justice Department fears that hundreds of other detainees also could be released based on his ruling. "Few if any others will be factually like it. Nobody should be lulled into a false sense that all of the ... cases will look like this one."
One of the men to be released is Lakhdar Boumediene, whose landmark Supreme Court case last summer gave the Guantanamo detainees the right to challenge their imprisonment.
The Algerians' attorneys said they would appeal Bensayah's detention but hugged each other and colleagues in congratulations after Leon's ruling.
"It's a relief," said attorney Robert C. Kirsch.
The Bosnian government already has agreed to take back the detainees, all of whom immigrated there from Algeria before they were captured in 2001.
Justice spokesman Peter Carr said the department is pleased Bensayah will remain at Guantanamo but "we are of course disappointed by, and disagree with, the court's decision that we did not carry our burden of proof with respect to the other detainees."
Leon was appointed by President George W. Bush and has been sympathetic to the argument that the president has broad authority during wartime. In 2005, Leon ruled that this same group of detainees had no right to challenge their detention in civilian courts.
Thursday's ruling is the first since the Supreme Court cleared the way last June for civilian courts to hear challenges by terror suspects being held indefinitely without charges.
It largely hinged on Leon's definition of an enemy combatant, which he said included al-Qaida or Taliban supporters who directly assisted in hostile acts against the U.S. or its allies.
Much of the evidence against the Algerians is classified and could not be discussed during the two open court hearings in the seven-day trial — or even with the detainees themselves.
The detainees listened to Thursday's ruling through a translated telephone conference call, but could not be heard during the nearly one-hour hearing.
The government initially detained Boumediene and the other Algerians on suspicion of plotting to bomb the U.S. Embassy in Sarajevo in October 2001. They were transferred to Guantanamo in January 2002.
The Justice Department last month backed off the embassy bombing accusations, but said the six men were caught and detained before they could join terrorists' global jihad. The Justice Department said it needed to be proactive against threats, especially in the months after the Sept. 11, 2001 attacks on New York and Washington.
The detainee's lawyers denied the men ever planned to join the battlefield. Even if they had, the lawyers argued, they did not fit Leon's definition of an enemy combatant because they never joined the terrorist fighters.
The cases of more than 200 additional Guantanamo detainees are still pending, many in front of other judges in Washington's federal courthouse.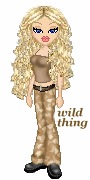 Wild Thing's comment........
Kill the enemy before lawyers can get involved. It is the only way to be sure!! When they release them our military could always release them from a C-130 at 8,000 feet.
Well what we have here are 5 new candidates for Obama's ccabinet.

Posted by Wild Thing at November 21, 2008 04:48 AM
---
Comments
Come now Babouschka WT and Comrade Commies for Change People - CCCP - this is great news, da? Of the 5 islamofascist terrorists to be released at GITMO, one moves in with Harry Reid, one with Nancy Pelosi, one with Dick Turban Durbin, one with Barny Frank, and one with CNN as a Lou Dobbs paid ANALyst!
Posted by: darthcrUSAderworldtour07 at November 21, 2008 06:45 AM
---
Yeah that would work, 'Ok Moamar we are over Afghanistan at 10,000 feet and in 5 minutes we will be over your house, so jump...and happy jihad'.
Posted by: Mark at November 21, 2008 12:03 PM
---
It should be totally up to the military. Once committed the Generals should make the decisions and the troops do their mandate to win. The U.S. military has never been defeated on the battlefield or in a war. We have been defeated by the politicians as in Viet Nam and a lesser extent Korea. I fear they will defeat us now. Not even the CIC should micro-manage once our troops, our brave men and women are committed.
Posted by: Bob A at November 21, 2008 05:06 PM
---
Darth, LOL "Babouschka WT "....
Now I would go for that, let each one move in with the names you gave. They deserve it.
Posted by: Wild Thing at November 21, 2008 06:01 PM
---
Mark, haha "minutes we will be over your house, so jump...and happy jihad'..."
Posted by: Wild Thing at November 21, 2008 06:04 PM
---
Bob A, see that is how I think about it too. The military went after them, captured them, imprisoned them and they know all the secrets that even the Judge was not allowed to view. It should all be up to the military.
Posted by: Wild Thing at November 21, 2008 06:06 PM
---
Barack Hussein Obama made a lot of campaign promises and he should be forced to carry them out and be held responsible for his judgement and actions. This includes the closing of Gitmo. Let BHO explain to the American people where all the prisoners went and any new terrorism that they may commit as a result of his irresponsible policy.
"President-elect Barack Obama says he will shut down the "war on terror" internment camp at Guantanamo Bay and rebuild "America's moral stature in the world," in a major interview aired on Sunday."
""I have said repeatedly that I intend to close Guantanamo, and I will follow through on that," the Democrat, who takes office on January 20, told 60 Minutes."

Posted by: Les at November 21, 2008 07:26 PM
---