« Liberal Outrage: A Pro-McCain March In Manhattan | Main | House, Senate Democrats Derail Package of Tax Cuts »
September 30, 2008
Obama and His Team Believe He Can Win By A Landslide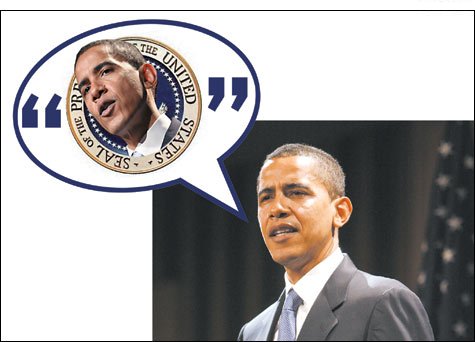 Barack Obama's team believes he can win by a landslide
Barack Obama's senior aides believe he is on course for a landslide election victory over John McCain and will comfortably exceed most current predictions in the race for the White House.
Telegraph.co.uk for complete article
Their optimism, which is said to be shared by the Democratic candidate himself, is based on information from private polling and on faith in the powerful political organisation he has built in the key swing states.
Insiders say that Mr Obama's apparent calm through an unusually turbulent election season is because he believes that his strength among first time voters in several key states has been underestimated, both by the media and by the Republican Party.
Mr Obama has come under fire from within Democratic ranks over his message and his tactics. Critics say he has failed to connect with the blue-collar workers seen as crucial to winning the election, and too reluctant to make direct attacks on Mr McCain.
But his aides are convinced that he has a strong chance of winning no fewer than nine states won by George W.Bush in the closely contested 2000 election, including former Republican strongholds like North Carolina, Virginia and even Indiana, which have not voted Democrat for a generation.
David Axelrod, Obama's chief strategist, said last week that Obama had "a lot of opportunity" in states which Mr Bush won four years ago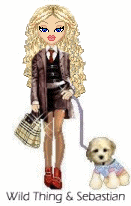 Wild Thing's comment...........
"he believes that his strength among first time voters in several key states has been underestimated"
First no one will know till the votes are all in and secondly the "first time voters" does not mean they will be reliable and vote when it is time. It is one thing to get tons of new voters registered and another for them to follow through.
We know they are very organized, so much so that I have never seen anything like it. The teenagers going door to door in neighborhoods telling people to vote for Obama and his Camp Obama's and all the other things.
But we have a tremendous draw with Gov. Sarah Palin, she is awesome and real. Conservatives are not known to sit home when they have a conservative to vote for especially.
Either way this will be one exciting and scary and nervous Nov. 4th and I pray we win.
Posted by Wild Thing at September 30, 2008 04:45 AM
---
Comments
A lot will depend on Thursday's Vice Presidential debate. If it has the TV draw that Sarah's speech got at the RNC convention, there will be a large audience. Sarah Palin will have the opportunity to win over a lot of undecdeds if she does well.
As usual Obama has the backing of noisy splinter and special interest groups. That doesn't mean that they will actually go to the polls. These groups tactics also turn off other voters, so we won't know until the votes are counted who wins.
Posted by: TomR at September 30, 2008 07:38 AM
---
"DEWEY DEFEATS TRUMAN" too eh? The kooks 'r us are underestimating us and my faith is in GOD, the southern states and red states, and Hillary's cross over votes in five weeks...! We have them where we want them now, and less Dems will vote if they keep reading LANDSLIDE myths and misinformation!
Posted by: darthcrUSAderworldtour07 at September 30, 2008 10:09 AM
---
Didn't McGoverns poll numbers out poll Nixon. and we all know how well that went for the Libtards.
But what is with these polls. are these people they poll always this fickle. This makes no sense to me. One week they support McCain and the next they support obama. how can anyone be so unsure of what they are going to do.
This polling is to be taken seriously, I can't believe thisl.
Posted by: Mark at September 30, 2008 12:18 PM
---
Tom, yes I am praying they do not bog her down with McCain things and that she will be allowed to answer as Sarah and how she thinks.
I don't like polls much because if they are done online they can easily be fixed like the ones at CNN are always fixed.
Plus like you said Obama has the splinter and special interest groups. So this stuff can't be accurate in the tallies too.
Posted by: Wild Thing at September 30, 2008 05:08 PM
---
Darth, LOL good one. Yes that didn't work out so well. hhahaa
Posted by: Wild Thing at September 30, 2008 05:10 PM
---
Mark, yes I think so and they ( the stupid media) said Reagan lost his debates too and he won.
Mark, CNN and MSNBC are knwon for cheating on the polls they have at their websites. So if this is coming from their pollls I would never believe them.
Posted by: Wild Thing at September 30, 2008 05:14 PM
---
Here's a unique question concering the accuracy of polls. How many of you have been contacted by one of the major pollsters about your leanings? Betcha not many.
Posted by: cuchieddie at September 30, 2008 07:41 PM
---