« Democrats Kill Ban on Terrorists in Schools | Main | Clinton Leaves Option Open for Convention Floor Vote »
August 07, 2008
Arabs Deny Obama Camp Returned Illegal Donations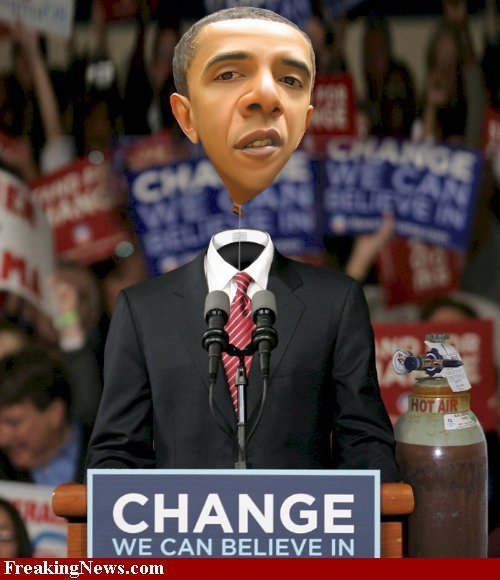 Arabs deny Obama camp returned illegal donations
Candidate's staffers insist Gaza brothers refunded, but men say, 'We did not receive any money back'
Sen. Barack Obama's campaign contends it returned $33,500 in illegal contributions from Palestinians in Hamas-controlled Gaza, but the donors told WND today they have not received any money.
The Wall Street Journal reported it spoke to Obama officials who said the donations from three Palestinian brothers were received between Sept. 20 and Dec. 6 last year, and virtually all of the money was returned by Dec. 6. The campaign said, however, the refunds were not reported to the Federal Election Commission due to a technical error.
The Obama camp insisted the remaining $2,500 was refunded Monday and all of the refunds will be reflected soon in an amended report. The campaign said new controls are in place to prevent any similar attempts in the future.
But WND asked two of the brothers – Monir and Hasam Edwan – to respond to the campaign's claims.
"No, we did not receive any money back from the Obama campaign at any time," said Monir Edwan.
Last week, the blog Atlas Shrugs outlined the series of donations made last year by Monir Edwan and Hosam Edwan, totaling $29,521.54. A third brother, Osama, reportedly gave the campaign about $4,000.
The Edwans continue to maintain – as they told WND earlier this week – that the financial transactions made on Obama's campaign website were not actual donations but purchases of "Obama for President" T-shirts. The transactions, however, were listed as donations in U.S. government election filings.
The donations violate election laws, including prohibitions on receiving contributions from foreigners and against accepting more than $2,300 from one individual during a single election.


Wild Thing's comment.........
Hmmm, Caught in a Trap. Yes, That is where the Obama Campaign is regarding the Edwan brothers from Rafah, Georgia! Or is that Rafah in the Gaza Strip. Not really much difference when you're the Messiah and can walk on water or do fundraising of soft money under $200.00 that does not have to be recorded the same way as hard money donations over $200.00
But when you're the Messiah then you can fly all over the world with your collection plate raking in the donations either in CASH or by Credit Card. You have to wonder who passed the plate in Berlin and how the credit card funds rolled in to his campaign cash register. Just selling $20.08 T-Shirts to the fans in Germany. Yes Just words of praise and by my T-shirts for 20.00 each and send me your Twenties, and Fifties and One Hundred dollar donations.
Type in the last name: Edwan
The amount still shown on this site is $31,318.00 as being received and reported by Obama's campaign.
" technical error"....so that is the excuse Obama's camp is giving. But since it takes time to get a story out like this one, then how come by this time the " technical error" has not been fixed. hmmmmmmm

....Thank you Mark for sending this to me.
Posted by Wild Thing at August 7, 2008 03:50 AM
---
Comments
The house that Islam bought. Yeah, scandal already and he's not even President yet. How can he live with himself with so much blood on his hands?
Posted by: Lynn at August 7, 2008 04:28 AM
---
"Technical Error"?????? In reporting funds received???? Please explain "Technical Error"!!!!
I don't know what it is like on a national level, but when I ran for Township Trustee locally, the forms were pretty straight forward to fill out whenever you received any donations.
Just more Political BS in an attempt to scam America again!!!!
Posted by: John at August 7, 2008 08:41 AM
---
The dems are never to blame for anything, the blame always lies with someone else, either a turn coat demo or a republican.
The perfect party has the answer to every problem yet they never seem to be able to ever find a solution.
Posted by: Mark at August 7, 2008 02:34 PM
---
Lynn, ..."The house that Islam bought", perffect name for his campaign too, good one.
Posted by: Wild Thing at August 7, 2008 05:36 PM
---
John, exact.ly I agree!
"Just more Political BS in an attempt to scam America again!!!!"
Posted by: Wild Thing at August 7, 2008 05:39 PM
---
Mark, your right and that is something I will never ever udnerstand how they do that. I would have a guilty conscience and could not stand to be like that, I could not live with myself.
It really isn't that hard to say " I was wrong, or I messed up. Everyone makes mistakes sometimes. I guess it is easy for them maybe because they have no conscience at all. At least no evidence of it.
Posted by: Wild Thing at August 7, 2008 05:43 PM
---