« Just Who Is Rep. Maurice Hinchey? | Main | Muslim Women Demand More The Apology From B. Hussein Obama »
June 19, 2008
Communist Democrat Party Calls For Nationalization of Refineries
House Democrats call for nationalization of refineries

House Democrats responded to President's Bush's call for Congress to lift the moratorium on offshore drilling. This was at an on-camera press conference fed back live.
Among other things, the Democrats called for the government to own refineries so it could better control the flow of the oil supply.
They also reasserted that the reason the Appropriations Committee markup (where the vote on the amendment to lift the ban) was cancelled so they could focus on preparing the supplemental Iraq spending bill for tomorrow.
At an off-camera briefing, House Majority Leader Steny Hoyer (D-MD) said the same. And a senior Republican House Appropriations Committee aide adds that "there were multiple reasons for the postponement" including discussion on the supplemental. But the aide said there was the thought that Democrats may wish to avoid a debate today on energy amendments.
Here are the highlights from briefing: ( Per Pergram-Capitol Hill )
Rep. Maurice Hinchey (D-NY), member of the House Appropriations Committee and one of the most-ardent opponents of off-shore drilling
1115
We (the government) should own the refineries. Then we can control how much gets out into the market.
Hinchey on why they postponed the Appropriations markup
1119
I think there aren't enough votes for the Peterson amendment. It wasn't taken up (the Interior spending bill) because of the omnibus Appropriations bill. That's the main focus of the Appropriations Committee.
Rep. Rahm Emanuel (D-IL)
1116
They (Republicans) have a one-trick pony approach.
Rep. Nick Rahall (D-WV), Chairman of the Resources Committee
1106
You cannot drill your way out of this.
Rep. Ed Markey (D-MA), chairman of the House Select Committee on Global Warming
1111
The White House has become a ventriloquist for the oil and gas energy. The finger should be directed back at them. They had plenty of opportunity to (arrange an energy policy). But they did not put an energy policy in place.
Markey
1123
The governors of California and the governors of Florida are going to scream this is not the way to go.
Hinchey
1125
There are a lot of arrows in the President's quiver that he decided not use.
Hinchey
1128
What we do has to be in the interest of the American people. Not major corporations.
Emanuel
1131
It's like when I talk to my kids. Before we're going to talk about dessert, we've got to talk about what's on your plate. I hope I'm a little more successful with the oil industry than I am with my kids.
Markey7
1132
There are so many red herrings out there they might as well construct an aquarium.
From House Majoirity Leader Steny Hoyer (D-MD) when I asked him if the markup was cancelled because of potential Democratic defections on the Peterson amendment..
"No. The reason the markups aren't going through is because we're trying to get the supplemental on the floor tomorrow."
Andfrom a Senior Republican House Appropriations Aide..
"There were multiple reasons for the postponement including ongoing negotiations on the (supplemental) and a
(Democratic) wish to avoid debate and votes on the energy amendments.
More and also an interview

Stop the ACLU blog for this video.

Who is Malia Lazu? ( communist! ) Source
Malia Lazu is the project director for Democracy Action Project, a national youth electoral reform organization, focusing on rebuilding trust in government and ensuring that every vote counts. Democracy Action Project has a signature annual event called "Democracy Summer". Ms. Lazu is the founding Executive Director for Mass VOTE, a statewide non-partisan coalition of community-based organizations, faith-based institutions and neighborhood associations working to increase voter participation in urban neighborhoods. Starting in Boston with Boston VOTE in 1999, Ms. Lazu created a model for connecting voting with issues people care about and the communities they live in.
She is a co-author of the book, How to Get Stupid White Men Out of Office - The Anti-Politics, Unboring Guide to Power
Last year, the city of Boston and the state of Massachusetts recognized her work in dramatically increasing turnout in Boston's communities of color. Now she's an organizer for the Cities for Peace program at the Institute for Policy Studies, and has worked with Harry Belafonte on voter organizing in impoverished neighborhoods in cities like Cincinnati.
Also she was a member of a delegation that went to Venezuela to meet with Hugo Chavez.

.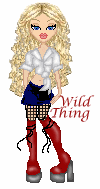 Wild Thing's comment.........
Ever since the 1950s and 1960s...the Democrat party has been taken over by the Communist party slowly but surely. Now they are full blooded Communists. They simply know they can't attempt to impose the Workers' Paradise unless Obama is President, they maintain control of the Congress, and the SCOTUS has a clear Liberal majority. If that happens, the Constitution would be a dead letter and we would have to fight for our freedom.
And this was a week ago with socialist communist Maxine Waters:
Maxine Waters Wants to "Nationalize" the Oil Industry
Maxine Waters is so stupid she doesn't even know what the proper term she is looking for is. It's "Nationalize".
This comes to mind........Son's of Liberty song from Johnny Tremain after the Boston Tea Party
Posted by Wild Thing at June 19, 2008 01:47 AM
---
Comments
"One nation under CITGO?" We have an obvious radical SocialistS movement here. What's next?
This is a wake-up call so "To your battle stations!"
Posted by: darthcrUSAderworldtour07 at June 19, 2008 04:25 AM
---
The Lazu, babe, was on Cavuto yesterday and all she said was the government should take over the oil companies and anything else they can get their commie hands on, besides the Oil companies make too much money.
Rep Hinchey was the one I saw in the news clip saying, the government should take over the Oil Companies. And of course the that Half-wit from Los Angeles Marxine Waters.
So now it appears that the cat is sneaking out of the bag. The democrats want to take over the Oil companies, control the prices as they see fit and control Health care. Two of the bigger ticket items in the country. They control those two they will control the country, forever.
They not only want to choreograph the elections they want to write the ending too, of course in their favor.
Going with this scenario, the democrats will let prices get to the point of causing excruciating pain for the American consumer and then come to the rescue with the plan to take over the Oil companies. This along with Health Care would make their control complete. This has been in the works for years, they have demonized the Oil companies for years now the fruit of their labor is coming to fruition.
If they manage to pull this coup off we will be on the fast track to Socialism. It is all beginning to make perfect sense now.
Posted by: Mark at June 19, 2008 09:06 AM
---
One more thing, watching the Sons of Liberty, THAT is what scares the hell out of the democrats, is the inconquerable spirit of the American patriot.
I don't think the 'Real American People' has ever lost that spirit. It has been dormant for awhile but the awakening is coming, again.
Posted by: Mark at June 19, 2008 09:12 AM
---

I came across this web site in our paper this week
these folks are holding a shooting workshop in Vale Oregon this week end. After reading Freds
plan to save America I thought I would post the
link http://www.appleseedinfo.org/as_freds_plan.htm
Posted by: Tincan Sailor at June 19, 2008 03:49 PM
---
GOOD LUCK-- I DON'T BELIVE THE BIG UMBRELLA OF SHELL - WOULD APPRECIATE IT- WE WOULD HAVE AN ONSLAUGHT OF TUBAN WEARING OIL SHEIKS OVER HERE IN THEIR RED AND WHITE TABLE CLOTHS KICKING ASS- THEY SHOULD OF TRIED 30 YEARS AGO - BEFORE THE ARABS GOT THEIR MEAT HOOKS INTO THEM-- LOL!!! MAKE ME LAUGH- THE DEMOCRATS ARE SO FRIGGING DUMB - THEY SHOULD START THEIR OWN DUMB COUNTRY!!!
Posted by: cheryl at June 19, 2008 05:26 PM
---
Darth, yes it is a wake up call. Still so many don't even pay attention, it just does not fit in their lives to care about what goes on in the world.
Posted by: Wild Thing at June 19, 2008 07:31 PM
---
Mark clapping my hands well I am glad I posted it then. heh heh Sons of Liberty, God bless them all.
Sure glad we had them back then.
I agree Mark, I sure hope the left does not pull this off. Maybe it takes something like this for the rino's to step to the plate and the conservatives to speak out enough is enough. I sure hope so.

Posted by: Wild Thing at June 19, 2008 07:36 PM
---
Maxine Waters is so fucking dumb and her constituency of bloods and crips keep her on the countries payroll. This whore needs to be tared, feathered and shipped off to Liberia
Posted by: cuchieddie at June 19, 2008 07:40 PM
---
Tincan Sailor, that is great, thanks for the link.
Posted by: Wild Thing at June 19, 2008 07:41 PM
---
Cheryl, LOL yessss hahhaa
That would make a funny cartoon, we are made at them, the Arabs would be made at them.hahaha
Posted by: Wild Thing at June 19, 2008 07:43 PM
---
Cuchieddie, I will be glad to help nail the box shut for shipping. heh heh
Posted by: Wild Thing at June 19, 2008 07:45 PM
---
Not to say that I told you so, but as I mentioned in previous posts, Welcome to the USSR - United States of Socialist Republics.
Posted by: Les at June 19, 2008 08:18 PM
---
Militant Maxine 'Loose Dentures' Waters? Sorry Cuchie Cuchie Koo... Both Liberia and Siberia won't take her!
Posted by: darthcrUSAderworldtour07 at June 20, 2008 12:15 AM
---
Les, yes that is what they would lvoe to have and when they get iti they will hate it. Sooooo stupid, it really is amazing how stupid they are except they would have to be to be communist and socialist.
Posted by: Wild Thing at June 20, 2008 04:53 AM
---
Darth, LOL can't you see the leaders of those countries begging her not to come there.
Posted by: Wild Thing at June 20, 2008 04:54 AM
---