« Lieberman-Warner Global Climate Change Legislation on States | Main | New Al Qaeda Cell A Growing Threat To U.S. »
May 29, 2008
Lieberman and Lindsey Graham Stepped Down From Vets For Freedom

Sergeant Anderson was one of the 12 veterans denied a meeting with Senator Obama. And like his fellow veterans, Sergeant Anderson would like to ask Senator Obama a few questions: Why hasn't he met with General Petraeus? And why won't he visit Iraq? And why would Senator Obama rather talk about meeting—unconditionally—with Iran, instead of meeting with veterans and commanders? America deserves to know

Vets for Freedom is releasing a second ad, featuring Iraq war veteran and Vets for Freedom member, Specialist Kate Norley.

2 Senators for McCain Leave Group After Ads
Senators Joseph I. Lieberman and Lindsey Graham, prominent surrogates for Senator John McCain's presidential campaign, stepped down Wednesday from their positions with an independent group that released a pair of Internet advertisements attacking Senator Barack Obama on Iraq.
Mr. Lieberman, independent of Connecticut, and Mr. Graham, Republican of South Carolina, were both on the policy advisory board to the organization, Vets for Freedom, which on Wednesday released its second Web advertisement in less than a week attacking Mr. Obama.
The senators' positions with the group, which describes itself as a grass-roots advocacy organization pushing for victory in Iraq and Afghanistan, seemed to place them in contravention of new conflict-of-interest rules released by Mr. McCain's campaign that specifically prohibit anyone "with a McCain campaign title or position" from participating in a "527 or other independent entity that makes public communications that support or oppose any presidential candidate."
After inquiries from reporters, the senators released a joint letter to Vets for Freedom on Wednesday saying they had requested a leave from their positions to come into compliance with the new policy.
"This is obviously something we're working through," said Brian Rogers, a spokesman for the McCain campaign. "This is the kind of thing that happens when you have the strictest possible policy on these issues."
The new policy was meant to head off embarrassing questions about connections of members of the McCain campaign to special interests that run counter to Mr. McCain's reformist reputation. But adhering to that standard has proved complicated.
The new rules were prompted this month in part by revelations that Craig Shirley, a consultant to the campaign, was also paid by a 527 group that was criticizing Mr. Obama. Mr. Shirley stepped down from his role on Mr. McCain's Virginia leadership team.
Vets for Freedom put out its first advertisement last Friday, featuring an Iraq war veteran saying Mr. Obama "hasn't once sat down one on one with our commander in Iraq, General Petraeus," adding: "Worse, he hasn't been to Iraq in two-and-a-half years. He's unwilling to get the facts on Iraq, yet he's willing to travel to Iran to meet their leader, or anyone else who hates our country." The veterans group's latest commercial continued on the same theme.
Vets for Freedom is not organized as a 527, which refers to a section of the tax code. The designation often carries a negative connotation because of the attacks of 527 groups like Swift Boat Veterans for Truth in the 2004 campaign. Instead, Vets for Freedom is organized as a 501(c)(4) nonprofit organization, an increasingly common tactic for outside groups seeking to get involved in campaigns.
The group also has a political action committee, which financed the Internet advertisements.
"We are not supporting the candidacy or opposing the candidacy of anybody," Pete Hegseth, the group's chairman, said. "We're merely asking serious questions about a sitting senator."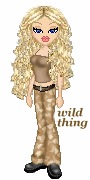 Wild Thing's comment........
I guess anyone associated with McCain's candidacy is never allowed to criticize Obama! In my opinion this is a bunch of BS and it stinks to high heaven . God bless Vets for Freedom and to hell with these jerks Lieberman and Graham. I have lost all if any respect for these two idiots.

For anyone that has not been to Vets For Freedom, please visit their website.
Posted by Wild Thing at May 29, 2008 12:55 PM
---
Comments
In the immortal words of Hank Hill (king of the hill), "What in the hell..."
I'm beginning to think no one knows what they're doing and they all need to be fired.

Posted by: Lynn at May 29, 2008 02:43 PM
---
He is truly Obamanible. He had time to fill in and do a speech for Fated Kennedy. Fated was well enough to go yachting. I wonder, did he dump pollution into Nantucket bay this time or did he wait until he got to Cape Cod? We are left with such a little choice and are perhaps to blame for letting the politicians and political parties get away with what they have. You do not have to be intelligent or have any common sense to be a politician, just be a hypocritical, deceitful snake oil salesman.
Posted by: Bob at May 29, 2008 02:44 PM
---
Congratulations Lynn, you always beat me to a comment and they are always so good and to the point.
Thanks,
Bob
Posted by: Bob at May 29, 2008 02:58 PM
---
They're all scared to criticize Obama or even be associated with anyone who criticise him, even when it's the Gospel Truth. They fear being called "racists".
Posted by: BobF at May 29, 2008 05:21 PM
---
Lynn, yessss I vote for that. Let's start all over with all these politicians.
Posted by: Wild Thing at May 29, 2008 06:06 PM
---
Bob, yes, and it is too bad the motto of the Rep. campaign is to be too light weight about the dems running. sigh
Posted by: Wild Thing at May 29, 2008 06:09 PM
---
BobF, your right, that has to be what it is and the reason. What a mess this all is. grrr
Posted by: Wild Thing at May 29, 2008 06:12 PM
---
Lieberman is my Senator, and he's a standard lib. His position on the war is his only virtue. Somehow this doesn't bother me, not because I like Joe, but because he's consistent.
Graham, on the other hand, leaves a snail trail wherever he goes. Take John McCain and remove the record of heroism, and you have Lindsey "Bug Eyes" Graham.
Posted by: Rhod at May 29, 2008 06:26 PM
---
I don't care much for Lieberman either, but he is tolerable. Graham on the other hand is an overbearing, self-serving, RINO, who by the way is in deep trouble with his own party in South Carolina. During the great Amnesty debate his true colors came through that he is arrogant and another elitist.
He is a typical Rockefellar Republican who could care less about the grass roots voters. In his case however, South Carolina will not be slighted by this "Bug-eyed" cretin.
It is looking more and more like a democrat landslide in November. If McCain doesn't pick a good conservative Veep he is done. He has so alienated the conservative base it will take the first two years of an Obama Presidency to get the RNC back to square one, where the conservatives live.
Posted by: Mark at May 29, 2008 07:52 PM
---
The Palmetto State has a GOOD senator in Jim De Mint! As for PC Correct RINO Lindsay...? I'm so sick and tired of "I'm taking the high road" politics when the Demlibloonies are ... taking the LOW road, the LOW highway and we get it up the Hershey Highway! Their mainstream is polluted and YELLOW in color, and smell! - Mello yellow 2008.
Posted by: darthcrUSAderworldtour07 at May 30, 2008 01:17 AM
---
Rhod, yes that is one thing about Lieberman he has always been a lib except on one thing, the war.
I agree with you too about McCain without his war record would be politically just another Graham. LOL and I love your description of Lindsey. LMAO so true!
Posted by: Wild Thing at May 30, 2008 04:43 AM
---
Mark, yes it does the one thing is that the people wanting Hillary to win a lot of them anyway have been saying in the news they will be voting for McCain and not Obama. No one knows of course, this is a sad and scary election.
Posted by: Wild Thing at May 30, 2008 04:46 AM
---
Darth, yes Jim De Mint is a good guy.
Posted by: Wild Thing at May 30, 2008 04:48 AM
---
Senators Liberalman and Graham would have served us better by stepping refusing to step down from Vets For Freedom and taking a stand.
Posted by: Bob at May 30, 2008 06:37 AM
---
By taking a leave of absence from Vets for Freedom's advisory board, Senators Lieberman and Graham will be better able to campaign on Senator John McCain's behalf without disingenuous charges from the moonbat Left and their Democrat operatives that the Senators are part of a "Swiftboat" group. (Personally I'd consider that charge a badge of honor.) The move also provides greater space between the John McCain campaign and Vets for Freedom which will help VFF avoid nutroots and driveby media charges that it is somehow part of the McCain campaign.
As leader of the group of Illinois veterans who sought unsuccessfully to meet personally with our Illinois Senators Obama (D-IL)and Durbin (D-IL) for a month before our April 8th Capitol Hill visit, I witnessed the disappointment Sgt Garrett Anderson ao ably expresses in his video. Our videos ask Senator Obama a serious question, and are not a trivial "attack ad" as Senator Durbin claimed on CBS Face the Nation last Sunday. We really do want to know why Senator Obama won't sit down with us or with General Petraeus and learn the real situation on the ground in Iraq firsthand.
Don Castella
Illinois Captain
Vets for Freedom
Posted by: Don Castella at May 30, 2008 01:13 PM
---