« McCain Defends Amnesty and Open Borders Juan Hernandez | Main | Barack Hussein Obama Gathering In Seattle »
February 11, 2008
Before You Go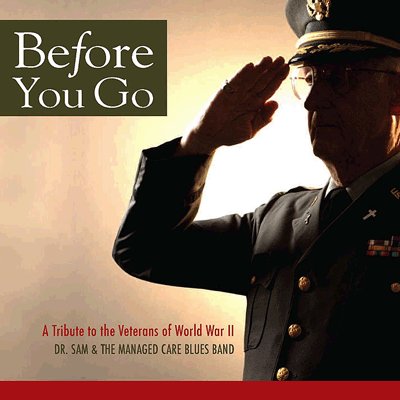 Before You Go ,,,Please Click to see video
About the CD:
"Before You Go" is offered as an expression of heartfelt gratitude to those who fought and won the Second World War - for their bravery, gallantry and sacrifices that assure the continued enjoyment of freedoms unprecedented in the history of mankind.

As we lose those who gave us so much to age and time, it is our hope that the wondrous technology of the age of Internet will help us to deliver this tribute and message of thanks to every surviving veteran of the Second World War, their families and descendants.

With our profound thanks to those who we can never adequately thank, and in the hope that you will help us spread our message, we offer "Before You Go".

Though dedicated to the veterans of the Second World War, we view "Before You Go" to be equally applicable to all of the veterans of subsequent wars and current conflicts who have responded to the call of their country and placed their lives on the line on our behalf when asked to do so. We wish to thank all of those who have contributed their photographic services to this project without charge in order to add their thanks to the veterans who have given us so much."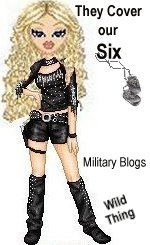 Wild Thing's comment........
This is a wonderful and very touching video tribute and thank you. It is an honor to post this here at this blog among Veterans other wars and those of us that have loved ones serving now.

....Thank you Mark for sending this to me.
Posted by Wild Thing at February 11, 2008 12:48 AM
---
Comments
I wish the Greatest Generation could live forever. I have lost all of mine, but they live on every day in my memory. They gave us the 50's and 60's. What a great time to grow up with morals and values that were expected and appreciated rather than denounced. They gave us the greatest civilization, freed millions of people and yet, they lived quietly without fanfare or expectation of handouts from others.
If only their toughness and morality could live on.
Posted by: TomR at February 11, 2008 06:18 AM
---
Tom that was so beautiful said, thank you. I agree and feel the same way.
Posted by: Wild Thing at February 11, 2008 05:58 PM
---
All members of Congress should be locked up in a theater and forced to watch this over and over again for 24 hours. Maybe then they will stop screwing around and actually do the people's business. This includes supporting the military to fight the enemy wherever they are until the job is done.
Posted by: Les at February 11, 2008 07:44 PM
---
Les I would love that to happen.
Posted by: Wild Thing at February 11, 2008 11:25 PM
---