« Bush to Speak at Islamic Center of Washington DC | Main | RNC Refund attack ad »
June 27, 2007
Kudos To This 72 Years Young Jarhead! God Bless You Sir!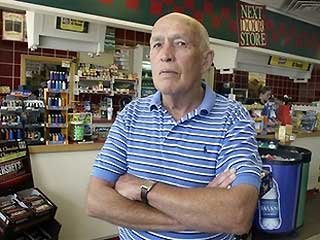 Ex-Marine, 72, Teaches Pickpocket a Lesson
GRAND RAPIDS, Mich. — Bill Barnes says he was scratching off a losing $2 lottery ticket inside a gas station when he felt a hand slip into his front-left pants pocket, where he had $300 in cash.
He immediately grabbed the person's wrist with his left hand and started throwing punches with his right, landing six or seven blows before a store manager intervened.
"I guess he thought I was an easy mark," Barnes, 72, told The Grand Rapids Press for a story Tuesday.
He's anything but an easy mark: Barnes served in the Marines, was an accomplished Golden Gloves boxer and retired after 20 years as an iron worker.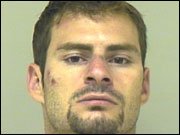 Jesse Daniel Rae
Jesse Daniel Rae, the 27-year-old Newaygo County man accused of trying to pick Barnes' pocket, was arraigned Monday in Rockford District Court on one count of unarmed robbery, a 15-year felony.
Barnes said he had just withdrawn the money from a bank machine and put it in the pocket of his shorts before driving to the Marathon service station and Next Door Food Store in Comstock park, a Grand Rapids suburb.
He remembers noticing a patron acting suspiciously, asking the price of different brands of cigarettes and other items. While turned away, Barnes felt the hand in his pocket, so he took action.
"I guess I acted on instinct," he said.
Kent County sheriff's deputies said the store manager quickly came around the counter. The three of them struggled through the front door, where two witnesses said the manager slammed Rae to the ground and held him there.
"There was blood everywhere," said another manager on duty, Abby Ostrom, 25.
Barnes was a regional runner-up in Golden Gloves competition in the novice and open divisions before enlisting in the Marines in 1956.
He lived most of his adult life in Comstock Park with his wife, Patricia, before recently moving to Ottawa County. The couple have three children.
After retiring as an iron worker, he now works part-time as a starter at a golf course.
Barnes said he'd probably do the same thing again under the same circumstances, if for no other reason than what he would face back home.
"I wouldn't want my wife to give me hell for lettin' that guy get my money," he said with a smile.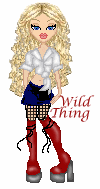 Wild Thing's comment.........
First I have to say the article says...EX-Marine. There are no EX-Marines unless you are talking about John Murtha and he is one that should be an EX-Marine.
OK now to the story that I just LOVE. God bless our Marines at any age they are!!
Marine, Golden Gloves boxer, and iron worker! Talk about hitting the trifecta!
Semper Fi!
Posted by Wild Thing at June 27, 2007 12:47 AM
---
Comments
This is a great story.
It's about time we all started sticking up for
ourselves.
Too many for far too long have felt that if they
fight back, the law will step in and make them the
"BAD GUY" for doing so.
We HAVE the right to defend ourselves, but the government won't let us.
Posted by: Lynn at June 27, 2007 06:07 AM
---
What a great story to start the day with...I love it.
Posted by: BobF at June 27, 2007 07:09 AM
---
Gotta love that guy, if everyone responded that way there would be fewer attacks. I have to agree WT, The Marine Corps has had some strange ducks, Charles Whitman and Lee Harvey Oswald for instance but the only Ex-Marine I know of is John Murtha his actions directly affect the entire Marine Corps.
Posted by: Jack at June 27, 2007 11:11 AM
---
Yea to Marine Bill Barnes. He sure looks to be in good shape for 72, and proved it. I always like to see a dirtbag put down by a supposedly easy mark.
Posted by: TomR at June 27, 2007 12:14 PM
---
Love it. Never mess with a Marine.
Posted by: raz0r at June 27, 2007 09:48 PM
---
Lynn your right, so many times when a person has done the right thing it has backfired and they blame the good guy more then the bad guy.
I am so glad this story worked out so perfectly.
Posted by: Wild Thing at June 27, 2007 11:37 PM
---
Bob, I love good news and this sure was. I can just imagine the surprise of the bad guy when he found out he had tried to rip off a Marine.
Posted by: Wild Thing at June 27, 2007 11:40 PM
---
Jack I had forgtten they were Marines. Thanks Jack, you remember better them me.
Posted by: Wild Thing at June 28, 2007 12:04 AM
---
Tom.,....... Hahahahha me too. Like a total surprise to the bad guy. heh heh
Posted by: Wild Thing at June 28, 2007 12:06 AM
---
Posted by: Wild Thing at June 28, 2007 12:14 AM
---