« Michael Moore Documentary "Sicko" Just More Bull | Main | Edwards ~ Uses Commencement Speech For Propaganda »
May 12, 2007
Democrats Block Amendment For Missile Defense Budget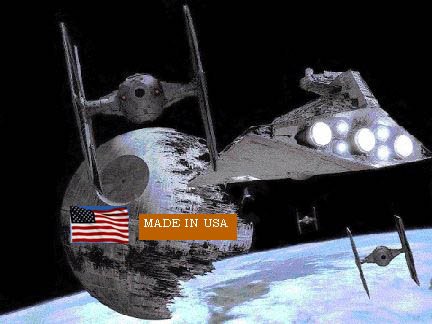 Republicans oppose BMD (Missile Defense) budget cuts plan (Duncan Hunter Vs. the libs)
WASHINGTON
May. 11 (UPI)
House Republicans are opposing proposed cuts in the U.S. ballistic missile defense budget. One of the most dangerous things about having the far left Democrats running congress is that they will try to gut our missile defense program which is doing brilliantly.
Rep. Duncan Hunter, R-Calif., the ranking Republican on the House Armed Services Committee, has offered an amendment "stating that the sense of Congress is to develop and deploy a layered and robust missile defense capable of intercepting missiles in boost, midcourse and terminal phases of flight."
However, committee Democrats blocked the amendment on a procedural second-degree amendment, a Republican House spokesman said in a statement.
"I'm not sure we should be slowing down the development and fielding of certain elements of our missile defense system that could prove critical to our nation's defense -- especially in light of North Korea's test of several short-range missiles and a longer-range Taepo-Dong-2 missile and Iran's continued development and test of short- and medium-range ballistic missiles," said Hunter.
Rep. Terry Everett, R-Ala., the ranking Republican of the Strategic Forces Subcommittee of the Armed Services Committee, said he was "concerned about the $764 million top-line reduction levied on the Missile Defense Agency, especially when progress is being seen in so many of their programs."
Rep. Trent Franks, R-Ariz., proposed an amendment to fully restore the $764 million to the MDA budget, but it failed by a vote of 34-24.
Franks said, "While some in Congress remain intent on cutting missile defense, our enemies also remain intent. North Korea and Iran, among others, are intent on building faster, longer, and more sophisticated ballistic missiles."
However, the Strategic Forces Subcommittee chaired by Rep. Ellen Tauscher, D-Calif., has already restored some key funding for the Airborne Laser project and for some other BMD activities.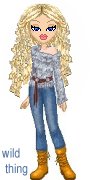 Wild Thing's comment.........
Democrats oppose, loathe and despise anything that has to do with defense, whether it's private gun ownership or having a strong, capable military. And then they're shocked and outraged when their patriotism is called into question. If left up to the Democrats we would not allowed to protect ourselves.
Posted by Wild Thing at May 12, 2007 12:55 AM
---
Comments
Face it patriots, we can't even provide security on our Mexican and Canadian borders...The hell with a 'Uranus Missile Defense System'! Like my cousin Dr. Strangelove says, "It's all about one's bodily fluids!" You hit US & we will DESTROY you!

Posted by: darthcrUSAderworldtour07 at May 12, 2007 03:25 AM
---
I don't get why they think having something in place to help defend this nation is so wrong.
It's for our protection.
But what's funny is they'll talk about how another country has it and how great that is, but we can't have it.
Morons, that's what they are.
Posted by: Lynn at May 12, 2007 06:51 AM
---
Ronald Reagan's proposed missile defense system, "Star Wars" as the leftist media put it, did as much to bring down the Soviet Union as anything. Missile defense proved itself in the liberation of Kuwaite, it just needed refinement. We have N. Korea selling missiles, we have Iran buying missiles and building nuclear weapons facilities and a publically sworn oath to destroy Israel and the United States and .... the Democrats are dismantling the system??? What are Nancy and Hillary going to do, beg "BanKi(Monkey) Moon" to protect them? Look at the U.N.'s success story in Sudan.
Posted by: Jack at May 12, 2007 01:18 PM
---
Darth, hahaha love that movie "Dr. Strangelove".
You hit US & we will DESTROY you! Yes
Posted by: Wild Thing at May 12, 2007 11:51 PM
---
Lynn you are right, that is just what they do. And they sure are obvious about it like you said.
Posted by: Wild Thing at May 12, 2007 11:53 PM
---
Jack, your right, just thinking about it with Nancy and Hillary at the helm, oh my gosh very scary.
Posted by: Wild Thing at May 12, 2007 11:54 PM
---
We airlifted the Patriot Missile Batteries to Kuwait and Tel Aviv in the Gulf War. These systems are worth the $$$, but forget Star Wars for the 'enemy' is already on US soil - within our US borders...in our US Capitol, in our neighborhoods, colleges and on our television screens, and the Islamo Boogey Man isn't going away soon... BOO & KABOOM? In the Year 25 - 25??
Posted by: darthcrUSAderworldtour07 at May 13, 2007 01:19 AM
---