« Good! We can nuke Iran and just say it never happened! | Main | Please Pray for Friend and Fellow Blogger ~ Delftsman »
August 29, 2006
UNIFIL Broadcast Israeli Troops Movements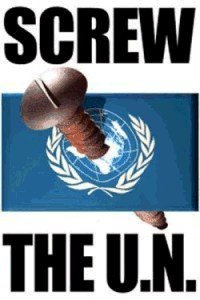 What did you do in the war, UNIFIL?
DURING THE RECENT month-long war between Hezbollah and Israel, U.N. "peacekeeping" forces made a startling contribution: They openly published daily real-time intelligence, of obvious usefulness to Hezbollah, on the location, equipment, and force structure of Israeli troops in Lebanon.
UNIFIL--the United Nations Interim Force in Lebanon, a nearly 2,000-man blue-helmet contingent that has been present on the Lebanon-Israel border since 1978--is officially neutral. Yet, throughout the recent war, it posted on its website for all to see precise information about the movements of Israeli Defense Forces soldiers and the nature of their weaponry and materiel, even specifying the placement of IDF safety structures within hours of their construction. New information was sometimes only 30 minutes old when it was posted, and never more than 24 hours old.
Meanwhile, UNIFIL posted not a single item of specific intelligence regarding Hezbollah forces. Statements on the order of Hezbollah "fired rockets in large numbers from various locations" and Hezbollah's rockets "were fired in significantly larger numbers from various locations" are as precise as its coverage of the other side ever got.
Inquiries made of various Israeli military and government representatives and analysts yielded near unanimous agreement that at least some of UNIFIL's postings, in the words of one retired senior military analyst, "could have exposed Israeli soldiers to grave danger." These analysts, including a current high ranking military official, noted that the same intelligence would not have been provided by the U.N. about Israel's enemies.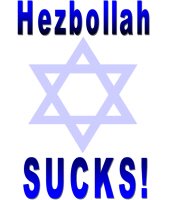 Sure enough, a review of every single UNIFIL web posting during the war shows that, while UNIFIL was daily revealing the towns where Israeli soldiers were located, the positions from which they were firing, and when and how they had entered Lebanese territory, it never described Hezbollah movements or locations with any specificity whatsoever.
Compare the vague "various locations" language with this UNIFIL posting from July 25:
Yesterday and during last night, the IDF moved significant reinforcements, including a number of tanks, armored personnel carriers, bulldozers and infantry, to the area of Marun Al Ras inside Lebanese territory. The IDF advanced from that area north toward Bint Jubayl, and south towards Yarun.
Or with the posting on July 24, in which UNIFIL revealed that the IDF stationed between Marun Al Ras and Bint Jubayl were "significantly reinforced during the night and this morning with a number of tanks and armored personnel carriers."
You can read the rest of the article HERE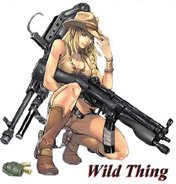 Wild Thing's comment....
The UN is a despicable conglomeration of despots and dictators under the auspicious leadership of Kofi the Kommie.

Posted by Wild Thing at August 29, 2006 12:47 AM
---
Comments
I remember when Ronald Reagan refused to follow UN directives and stop paying part of the US share of membership dues to the UN. A strong US President could do that again.
The UN seems to exist for two reasons. To define corruption and to bash America. I really wish it's world headquarters would be moved out of the US, maybe to Sudan or Gaza.
Posted by: TomR at August 29, 2006 11:40 AM
---
I want another Reagan sooooo badly. I am very concerned.
Posted by: Wild Thing at August 29, 2006 03:58 PM
---