« Just For Fun How Is Cindy's Fast Going? | Main | Venezuelan News Reports Then Retracts Death of Castro »
July 11, 2006
Satellite Photos Detect Activity at N Korea Missile Bases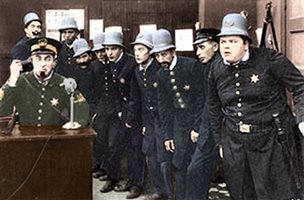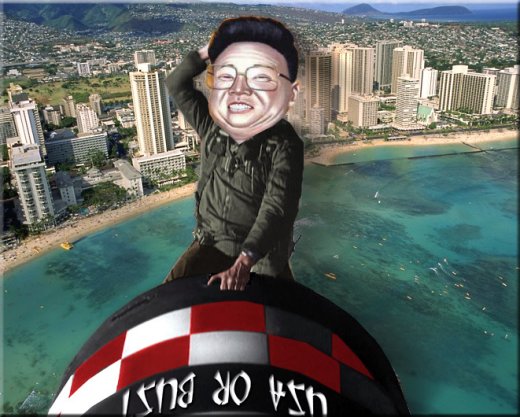 Satellite photos detect activity at N Korea missile bases
Tuesday July 11,2006
Satellite photos detect activity at N Korea missile bases: report
TOKYO (AFP) - North Korea could be preparing for new launches of mid-range missiles following last week's tests, with activity detected at its bases, a report has said citing Japanese government sources.
US and Japanese satellite photos show that mid-range Rodong missiles had been set up on launch pads at a base in southeastern North Korea, but were later removed, the Yomiuri Shimbun newspaper reported.
Fuel tanks could be seen near the launch pads, the report said.
The report said the satellite photos were taken after last week's tests of seven missiles, but did not give a specific date.
"We think North Korea can launch missiles whenever it wishes," the top-selling daily quoted a government source as saying.
Japanese Foreign Minister Taro Aso on Sunday suggested Tokyo would have the right to launch a pre-emptive strike to protect its citizens from a missile launch by Pyongyang.
He said there were "visible signs" of activity at a North Korean missile base from which North Korea launched a Rodong missile last week.
Japan submitted a draft binding resolution in the United Nations Security Council that would impose sanctions on North Korea over the missile tests.
But on Monday, the Security Council put off a vote on the resolution to allow more time for Chinese diplomatic efforts to defuse the crisis.
Posted by Wild Thing at July 11, 2006 01:55 AM
---
Comments
The UN might give N. Korea a 'time out'?
Posted by: OINK at July 11, 2006 06:17 AM
---
The nearby ocean, and themselves, may be all they can hit with those missiles.
Posted by: TomR at July 11, 2006 12:52 PM
---
Where are the Star Wars critics now? Of course we still have Carl Levin, and the twin Kennedy brothers Edward Moore and John Forbes Kerry-Kennedy who are still against a strong defense, The American Spectator has an interesting take on the ABM and current N. Korean events. They beg the Clintonoid question not of: "Why not do it for the children?". But why aren't we protecting our future children? Carl Levin has served as the senior Democrat on the Armed Services Committee since January 7, 1997, with his track record of no secrecy in the military he just might be the internal security leak that everyone is concerned about.
Posted by: Jack at July 11, 2006 01:10 PM
---
OINK, it is going to be interesting.
Posted by: Wild Thing at July 11, 2006 05:03 PM
---
Tom, I sure hope so. I know we will shoot down anything he aims at us but it still is scary....Kim Jong is insane.
Posted by: Wild Thing at July 11, 2006 05:06 PM
---
Jack, UGH I can't stand Carl Levin. Thanks for the info. about the American Spectator.
Posted by: Wild Thing at July 11, 2006 05:08 PM
---
study the history of the League of Nations and what they did in the 30's (or didn't do), it's an interesting parallel to today.
Posted by: Mark at July 11, 2006 10:17 PM
---
Hi Mark thank you I will go check it out. Nice to see you.
Posted by: Wild Thing at July 12, 2006 01:21 AM
---